Order T&B Petroleum
Only U$ 25.00
CLICK HERE TO ORDER
Check the latest edition
Apr | 2017 | N° 38

Login
Hello
Guest
! Welcome to our site.
Opep
Qatar out of Opec in January
12/03/2018 | 18h23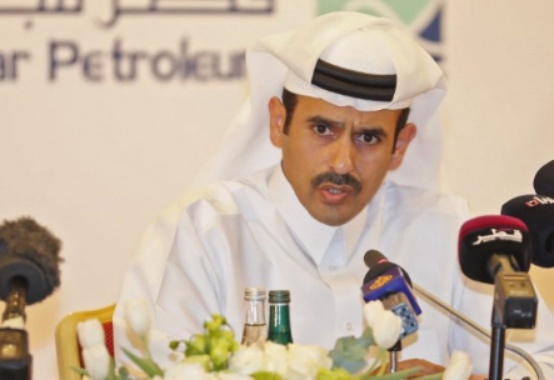 Photo: Saad al Kaabi,from Catar
Saad al-Kaabi, the Qatari energy minister announced yesterday (2) that his country will leave the Organization of the Petroleum Exporting Countries (Opec) in January.
Qatar is the world's largest exporter of natural gas and its economy depends on 70% of oil exploration. According to Kaabi, the goal is to "focus on the natural gas business."
"I do not want to go to the meeting and talk about the budget of the year (2019), I want to be transparent." I spoke with the secretary general and told him that we want to focus on the gas business. and he accepted. We do not want to surprise (OPEC) members, "Kaabi said.
He said the decision to leave OPEC "has nothing to do with the economic blockade" that Saudi Arabia, the United Arab Emirates (UAE), Bahrain and Egypt have imposed on Doha since June 2017.
"When a country wants to leave OPEC it has to make a request and then, if accepted, to be out within a month," Kaabi explained.
Qatar has maintained fragile diplomatic relations with its neighbors Saudi Arabia, the United Arab Emirates, Bahrain and Egypt since June 2017 because these four countries accuse Qatar of sponsoring terrorism.
Qatar, which has been a member of OPEC since 1961, is the world's largest exporter of natural gas, at 128.645 billion cubic meters a year, OPEC said.
The small emirate, the smallest OPEC country by size and population, has the world's third largest natural gas reserve, estimated at 23.8 trillion cubic meters.
Opep
This organization brings together 14 members, of whom eight are the largest oil producers in the world. Together, they comprise 75% of the world's oil reserves.
According to official figures, the organization's 14 members supply 40% of world production and 60% of world exports.
Font: T&B Petroleum/Agência Brasil
Your E-mail:
Friend's Name:
Friend's E-mail:
Comment:
Send
Your Name: