Order T&B Petroleum
Only U$ 25.00
CLICK HERE TO ORDER
Check the latest edition
Apr | 2017 | N° 38

Login
Hello
Guest
! Welcome to our site.
Abegás
Rafael Lamastra Jr, from Paraná is the new Chairman of the Board of Directors of Abegás
09/15/2020 | 12h29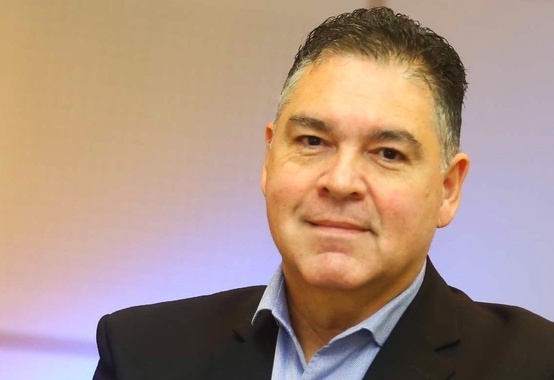 Divulgation
Intensify the actions that guarantee the expansion of the natural gas market in the country, including the awareness of all agents involved in the necessary increase in the transport and distribution infrastructure. It is with this in mind that the CEO of Compagas, Rafael Lamastra Jr (pictured), assumes the position of chairman of the Board of Directors of Abegás, an entity that brings together all the concessionaires involved in the development and expansion of natural gas in the country. Lamastra assumes the position previously held by Algás and will have Nelson Roseira Gomes Neto, Comgás's CEO, as vice president. The members of the Board of Directors will manage the period 2020/2023.
"Abegás is committed to the entire business chain, especially to the causes that involve the development of the gas market, such as increased competition between suppliers and the consequent opening of the market, in addition to expanding the use and participation of gas in the Brazilian energy matrix. It is with a focus on these aspects that we will develop our actions ", points out Lamastra Jr.
From the North of the State of Paraná, Lamastra points out that it is necessary to look carefully at the movements of the Brazilian gas market. "We have a fundamental role in defending the natural gas segment in Brazil, with a focus on building a sustainable, safe and competitive environment - which favors the maintenance of balance and the continuous growth of this market, protecting consumers and ensuring stability for operations of distributors ". The director of Compagas also emphasizes that natural gas is an energy source capable of increasing industrial competitiveness, boosting economic development, attracting new businesses, generating revenue, jobs and income and, for these reasons, there is a need to stimulate its consumption all over the country.
This is the first time that an executive from Compagas and Paraná has taken up this position. The function is important and reinforces the presence of a state in which natural gas is in full development. "It is a great commitment to represent Paraná in the national entity and this new function is even more significant to demonstrate the value of our State and Compagas, in a moment of transition for the entire gas market, which seeks improvements and solutions for growth and consolidation in the country ", he concludes.
Abegás - Created in 1990, Abegás represents the concessionaires of piped gas distribution services in Brazil. In addition to the changes in the presidency and vice-presidency of the Council, there were movements among the members elected in July 2020. Among the directors, the new representative of the Southeast Region, Katia Repsold, Naturgy Country Manager, takes over the position previously held by Nelson Roseira Gomes Neto, from Comgás.
Font: T&B Petroleum/Press Office
Your E-mail:
Friend's Name:
Friend's E-mail:
Comment:
Send
Your Name: