Order T&B Petroleum
Only U$ 25.00
CLICK HERE TO ORDER
Check the latest edition
Dec | 2020 | N° 39

Login
Hello
Guest
! Welcome to our site.
Rio Oil & Gas 2020
ROG 2020 balance sheet: gas and refining demand regulatory changes and competitive environment
12/04/2020 | 16h32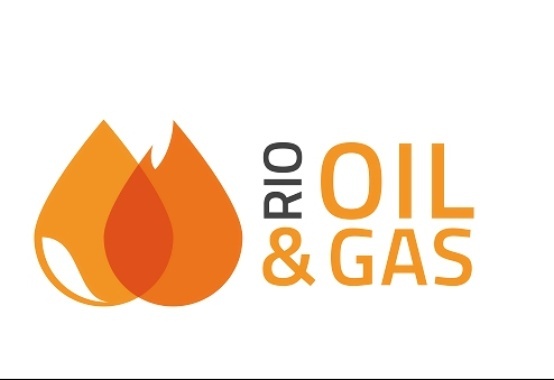 Divulgation
In the dowstream, tax reform and legal certainty are essential, according to panelists on the second day of Rio Oil & Gas; gas and electricity integration goes through flexible thermals.
Brazil is experiencing an opening moment in the downstream and natural gas segments and sees a revival of onshore exploration and production activities. In all cases, these movements are based on the sale of Petrobras' assets and require regulatory adjustments and legal certainty to move forward. These conclusions were drawn from the discussions on Wednesday (2) during Rio Oil & Gas.
In refining, Petrobras' divestments are a transformational change in the Brazilian downstream, aligned with the energy transition to a low carbon economy and the adoption of new technologies. In order to create a more competitive environment, however, it is necessary to overcome regulatory, tax and logistical challenges, in addition to the impacts of the Covid-19 pandemic.
Marcelo Araújo, CEO of Ipiranga, said that "the divestment and other movements will profoundly change the scenario and the downstream market", which demands a regulatory framework that brings legal security and tax simplification.
Anelise Lara, executive director of Refining and Natural Gas at Petrobras, pointed out that in two years, the company will move from 98% of the refining control to around 50%. But Petrobras, he said, will remain relevant: "Our strategy is to reduce costs, increase energy efficiency, advance in decarbonization, compliance, governance and train our internal team to open up. We will be strong and agile competitors in this new scenario. "
"The timing of Petrobras' divestments is excellent. Brazil needs to plug in with what happens in global refining and remove barriers to evolve, "said José de Sá, Senior Partner at Bain & Company, in the panel" The new downstream market ".
For Rafael Grisolia, CEO of BR Distribuidora, "the pandemic brought changes in urban mobility, in transport habits, in tourism, in aviation, but we learned a lot in the crisis. The energy transition also influences customers' decisions more ". He attended CEO Talks.
Biofuels
Valeria Amoroso Lima, executive director of Downstream at IBP, said that the energy transition has been challenging in several sectors, and that biofuels are one of the main alternatives for the decarbonization of the sector. "Today, Brazil is the second largest producer of ethanol and biodiesel, mature and robust industries. This does not guarantee future success. We must move forward in adopting public policies that allow for an ever greater synergy between biofuels and other markets ".
For Claudio Rogerio Linassi Mastella, Executive Marketing Manager at Petrobras, it is necessary to invest in new technologies for advanced biofuels.
Ricardo Mussa, Raízen's CEO, stresses the importance of biofuels, but warns of the need for government regulation. "There is no doubt that Renovabio will induce the participation of biofuels in the national energy matrix for the next 10 years. The points that demand attention are related to tax reform and legal security - north to attract infrastructure for the production, transport and distribution of fuels and guarantee competitive equality, "said the Biocombustíveis panel: the path to the free market.
Gas and electricity integration
In the "Gas-electricity integration" session, the focus was on discussing how to harmonize the demands of the two sectors. With renewable energies becoming increasingly competitive, thermal generation, according to the panelists, was identified with an important demand, with attributes such as energy security, electrical security, cutting-edge generation and reduction of transmission losses.
For Edson Silva, a member of the ENGIE Executive Committee, thermal generation must be competitive. "To put more megawatts to generate, there has to be more demand to consume."
Luiz Carlos Ciocchi, CEO of ONS stressed the importance of flexibility. "To the extent that in a given region it requires flexibility or power, I need energy at a certain time or contingency. This well-defined economic signaling service can attract investors to put their capital into that service. Currently, what happens is to seek this flexibility in services that are not paid by the consumer. "
Rebirth of the onshore
The definition of clear policies, aligned with a stable framework, is essential for the national onshore to achieve greater attractiveness and competitiveness. In parallel, it will be necessary that the potential for oil and gas production in mature fields can advance in the face of continuous investment in research and well-defined rules for environmental licensing for new operators.
"There is a Petrobras divestment program in progress and we are experiencing the passage from the fields to independent producers. In parallel, we have ambitious goals for the next decade: to increase the recovery factor, to advance in new frontiers and to expand the declaration of commerciality ", pointed out Carlos Agenor, director of the Department of Oil and Gas Exploration and Production Policy of the Ministry of Mines and Energy, in the session "The rebirth of the Brazilian onshore".
Energy transition and financial discipline, in turn, are the target of the majors for growth in convergence with social demands for clean and affordable energy, in addition to effective cost management in the face of a Covid-19 crisis. In the panel "Challenges and perspectives of the O&G industry in Brazil", the president of ExxonMobil Brasil, Carla Lacerda, defined that the country needs to prioritize its intellectual capital, its robust chain of goods and services and to value its pre-salt resources.
The pandemic and the crisis brought new themes to the O&G sector, which are integrated with the demand of the global society, according to André Araújo, president of Shell Brasil.
Rio Oil & Gas 2020 is sponsored by Petrobras, Equinor, Shell, BR Distribuidora, Ipiranga, bp, Chevron, ExxonMobil, Raízen, Total, Petrogal, Repsol Sinopec Brasil, Siemens Energy, Braskem, Enauta, PetroRio, Salesforce, Dow, Oracle , Solvay, TBG, Techint, United Airlines, Vallourec and Wintershall DEA.
Font: T&B Petroleum/Press Office IBP
Your E-mail:
Friend's Name:
Friend's E-mail:
Comment:
Send
Your Name: