Order T&B Petroleum
Only U$ 25.00
CLICK HERE TO ORDER
Check the latest edition
Apr | 2017 | N° 38

Login
Hello
Guest
! Welcome to our site.
LNG
South Gas Terminal (TGS) has an Authorized Installation Register by ANTAQ
12/20/2018 | 15h37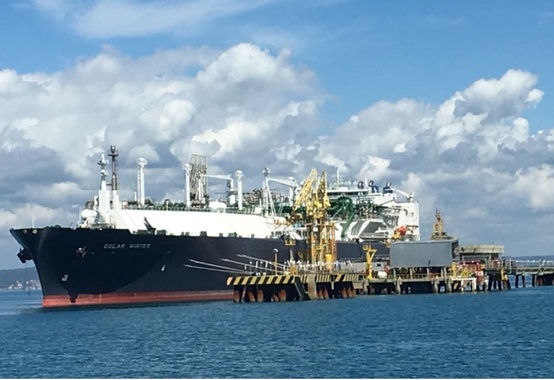 Divulgation
Golar Power, a company dedicated to the development of LNG regasification and power generation terminal projects, has just obtained its Installation Registry by the National Waterway Transportation Agency (ANTAQ). The decision was made by the director general of the entity, Dr. Mário Povia, who considered the company's arguments to be adequate and all the documentation presented throughout the process in the Agency. With the proper authorization issued, the South Gas Terminal (TGS) is able to proceed further in its deployment process.
The resolution was published on Tuesday, December 18, 2018, in the Federal Official Gazette (DOU) and has already entered into force on the date of its publication.
It is worth mentioning that the Southern Gas Terminal (TGS) project is in the final stage of the process to obtain the Preliminary Environmental License (LAP), currently awaiting only the Technical Report of the IMA (formerly FATMA). During this process, which has been taking place during 2018, Golar Power held three public hearings, as required by the regulatory body, in the cities of São Francisco do Sul, Garuva and Itapoá. In all of them, with a great deal of support from society, there was ample room for the presentation of the Project, general clarifications regarding the operation of the Terminal and a lot of dialogue with representative entities and associations, environmentalists and, above all, community leaders, who could present their doubts and expectations with the arrival of TGS.
About the TGS project - The Floating Natural Gas Regasification Unit is to be installed in Babitonga Bay, in San Francisco do Sul (SC), in the Sumidouro region, 300 meters from the coast. Known as FSRU (Floating Storage and Regasification Unit), the unit will be able to provide 15 million cubic meters of fuel per day to foster the development of local industries such as ceramics, metal-mechanics and glass, as well as supply the demand for thermoelectric plants in the regions close to the project.
The solution is environmentally sustainable and will increase energy security in the South of the country, after the end of part of the contracts of the Brazil-Bolivia gas pipeline (Gasbol) in 2019.
Font: T&B Petroleum/Press Office
Your E-mail:
Friend's Name:
Friend's E-mail:
Comment:
Send
Your Name: