Order T&B Petroleum
Only U$ 25.00
CLICK HERE TO ORDER
Check the latest edition
Apr | 2017 | N° 38

Login
Hello
Guest
! Welcome to our site.
RD&I
Technological initiatives in the first digital edition of Campus Party will be presented by Petrobras
07/09/2020 | 13h35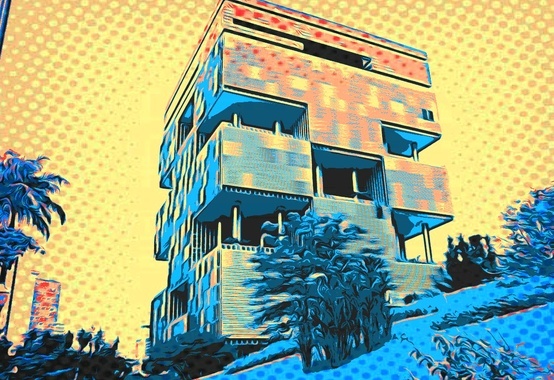 T&B Petroleum
Petrobras will be present at the largest festival of open innovation and technology in the world, the Campus Party Digital Edition. The company will present examples of solutions that combine innovation, science and technology, addressing the role of digital transformation in business in the current scenario, actions from the technological front to combat Covid-19 and contributions to society, in addition to the application of intelligent video analysis for the safety of operations.
For the first time carried out completely online and open free of charge to the general public, the Campus Party Digital Edition brings as its theme Let's Reboot the World. There will be 24 hours of daily programming, with millions of Campusers connected in their own homes in different countries, working on solutions to "restart the world".
On 10/7, at 3:00 pm, Petrobras' Director of Digital Transformation and Innovation, Nicolas Simone, will present the theme The world stood still on the main Global Stage of the event. How do we "startup" the new normal. Addressing the current scenario, he will talk about how to use technology and innovation to deal with changes in the world, increase resilience and overcome challenges, in addition to ongoing initiatives in the company itself. The presentation will be made in English, with instant captioning for Portuguese.

On the same day, also at 3 pm, the leader of the scientific front to fight coronavirus at Petrobras, Antônio Vicente, product technology manager at the company's Research Center (Cenpes), will speak about "Petrobras technology actions in fighting Covid-19 "in the Living Better virtual space. Antônio will highlight the results obtained by the Scientific Response Structure (ECR) created by Petrobras to generate technological solutions that help to combat the pandemic.
On Saturday (11/7), at 4pm, the consultant Hardy Leonardo Pinto, from Cenpes, will talk about Video analytics in monitoring safety, environment and health risks in the Work Life virtual space. The lecture will show how one of the initiatives with intelligent video analysis technology was applied to increase safety in Petrobras' work environments on land and at sea.
The complete schedule of Campus Party 2020 can be seen at brasil.campus-party.org. It is necessary to complete a registration to have access to the lectures.
Font: T&B Petroleum/Petrobras Agency
Your E-mail:
Friend's Name:
Friend's E-mail:
Comment:
Send
Your Name: