Order T&B Petroleum
Only U$ 25.00
CLICK HERE TO ORDER
Check the latest edition
Apr | 2017 | N° 38

Login
Hello
Guest
! Welcome to our site.
Article
The moment of energy and technological integration, by Paulo Guilherme Coimbra
06/12/2019 | 14h14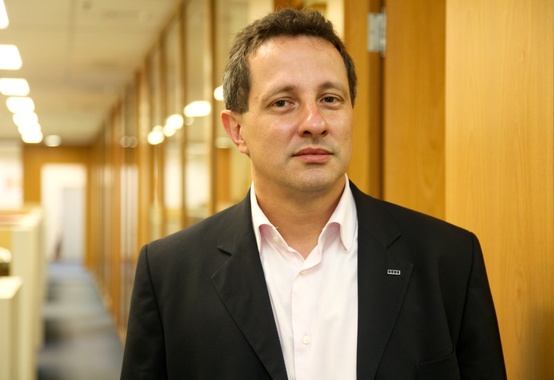 Paulo Guilherme Coimbra, KPMG Partner
One of the most promising and dynamic Brazilian segments, the energy sector has been consolidating and gaining prominence in recent decades in mergers and acquisitions. Even though it is an industry with high multiples, such as Enterprise Value (EV) / Ebtida (operating profit) indicator compared to other sectors, the area closed 2018 with the third highest transaction increase in the last 20 years. During this period, 55 operations were carried out, being inferior only to the averages achieved in 2004 and 2006, with 56 and 61, respectively. A growing trend is the large number of signed deals targeting renewable energy companies, totaling 31 only last year, that represents an increase relative to 2017.
This growth is being propelled by two strong tendencies. The first concerns a movement in the energy matrix from carbon to renewable. In a country that has great solar and wind potential, this is a step towards a commitment to the search for a cleaner source of energy, already confirmed by various global and climatic treaties. The second is related to the entry of new companies from other sectors in the energy industry, either due to the guarantee of energy supply, or to establish itself in a sub-sector that has an expectation of significant growth in the coming years. In this way, it stands out as a strategic sector for the Brazilian economy as a whole by aggregating investors from other segments.
Furthermore, we have seen an interest in energy coming from pension funds and private equity companies. Moreover, investors see the segment as a form of investment with defined long-term returns, over 20 years. Additionally, with increasingly competitive costs and technological advances, the latest acquisitions have also shown the entry of large oil and gas companies seeking to position themselves as a player in the energy sector, specifically, renewable, thus creating a more sustainable image. The most recent cases were those of Total that acquired the Cobra group (Wind Farm) and Equinor which bought a solar park project of Cimento Apodi and Scatec Solar. Two oil giants investing in energy.
It is worth noting that another movement has been frequent in energy in recent years. A strategic sectorial demand pursuits the acquisition of information technology companies by segments, not only as energy, but also oil and gas. This path to digital transformation also aims to increase the growth potential of companies. With the use of technology, it will be possible, for example, to outline the final consumer habits with the use of smart meters that can program the use of residential energy.
In summary, what we have seen is that mergers and acquisitions of Brazilian companies have been diversifying and pointing out to main trends: the oil and gas segment is coupling into the energy segment, in a moment of matrix transition making an integration movement, and both segments are keeping an eye on technology. Previously, we had a clear scenario of foreign investors entering in the industry, however we are now evidencing a "cross sector" movement, or in other words, other sectors making transactions between them. It is noteworthy that new entrants aggregate a different context, which creates an even more complex and challenging environment for organizations. In that case, the future lies in synergy.
Font: Paulo Guilherme Coimbra
Your E-mail:
Friend's Name:
Friend's E-mail:
Comment:
Send
Your Name: