Order T&B Petroleum
Only U$ 25.00
CLICK HERE TO ORDER
Check the latest edition
Apr | 2017 | N° 38

Login
Hello
Guest
! Welcome to our site.
Petrobras
The new participation and transaction rates in Petrobras bids
05/14/2019 | 12h26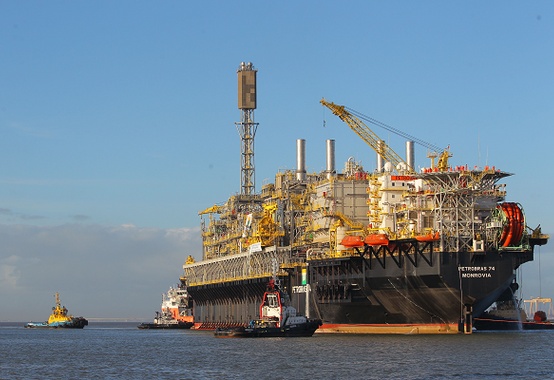 Divulgation Petrobras
Since July 2018, Petrobras charges an annual access fee, by CNPJ, which allows access to (public) tenders. There is now a new fee that will be charged to the winner of the bid, "to compensate part of the costs incurred with information technology resources used in the process." The suppliers, national and international, are obliged to accept the new conditions, through a new "Accession Term", to continue having access to the internal area of the Petronect Portal.
The Access Fee is R$700.00 per year, and the new fee ("Transaction Fee") will be determined in the bid notices. Some bid notices already provide that the winning bidder shall be responsible for the amount of 0.2% of the value of the Contract, limited to the amount of forty-five thousand reais (R $ 45,000.00), for each contract to be signed.
All public bids will be subject to collection of the Transaction Fee. The "Dispensa" type of opportunities, less than R$ 50,000.00 (fifty thousand reais), are not subject to this collection and in cases in which the supplier is included in the differentiated regime and favored by micro and small companies, according to Complementary Law No. 123/2006.
Payment of the Transaction Fee must be made prior to the execution of the Agreement, by means of a bank slip available on the Petronect Portal. International suppliers must pay the bank bill, through their national legal representatives.
In view of these new developments, our recommendation is firstly to pay the Annual Access Fee, because, perhaps due to Petronect's inconsistency, some bids have not been published in the public part. It is essential to keep the registration updated and the Access Fee up to date to receive the bidding notifications by email or follow the bids in the private Petronect area. This ensures that the company has access to all ongoing bids for its product or service.
On the other hand, from now on, the supplier must evaluate with greater caution the participation in the bids. After winning the bid, if he declines and does not sign the contract, he runs the risk of being subject to the administrative sanctions provided for in Law 13303 and the payment of the Transaction Fee. Thus, the company must only participate in the opportunities when it can meet the requirements of the bidding (economic, technical, etc.), and is able to sign and comply with the terms of the contract.
Font: T&B Petroleum/Julia Mota
Your E-mail:
Friend's Name:
Friend's E-mail:
Comment:
Send
Your Name: