Order T&B Petroleum
Only U$ 25.00
CLICK HERE TO ORDER
Check the latest edition
Apr | 2017 | N° 38

Login
Hello
Guest
! Welcome to our site.
Industry 4.0
Transformation of work will require new skills
11/08/2018 | 23h02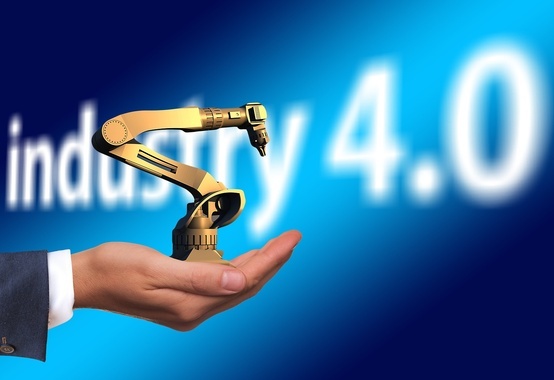 Divulgation
A major transformation is taking place in the organization of work. Changes related to the so-called Fourth Industrial Revolution run through issues involving automation, robots, big data analysis and machine learning. In this context, it is necessary to look at the balance of increasing unemployment and the creation of more qualified jobs or even new working patterns.
The future of work and learning was the theme of the 7th Brazil-Germany Dialogue on Science, Research and Innovation, held on 30 and 31 October at FAPESP headquarters. In the event, Brazilian and German researchers discussed new technologies, work processes in companies and the need to learn new skills.
"There is a relationship between artificial intelligence and its impact on the labor market. Therefore, the issue is not only discussed by scientists, but also by companies and politicians. The issue is so pressing that some countries are creating Artificial Intelligence Ministries to deal with the difficulties involved in the transition at work, "said Luís da Cunha Lamb, professor and pro-rector of research at the Federal University of Rio Grande do Sul (UFRGS ).
Lamb argues that it is necessary to include these themes in education, and especially - in times of artificial intelligence and machine learning - to learn to reason. "In my opinion, we are not educating people to work in this world," he said.
There are pessimistic views and some optimistic about the future. According to a World Economic Forum report published this year, machines will do more tasks than humans by 2025, but the robot revolution will create 58 million new jobs over the next five years.
"These new jobs would come from the adoption of new technologies in companies and industry, such as use and analysis of big data, internet of things and machine learning. As long as you lose on the one hand, you gain from new skills, and that does not necessarily have a positive balance, "said Bernd Dworschak, senior researcher at the Fraunhofer Institute for Industrial Engineering.
According to the report, the rapid evolution of robots, machines and algorithms in the labor market can create 133 million new jobs, while another 75 million will be lost until 2022.
This change in work organization is already felt in jobs. "In Germany, there is only one sector that is losing jobs, and it is not the industry, it is the banking and insurance sector. The automation of these services is already taking jobs, "said Joachim Möller, director of the German Institute for Employment Research (IAB).
In Brazil
Another participant, Afonso Fleury, a professor at the Polytechnic School of the University of São Paulo (USP), said that the organization of work became more complex as time went on.
"The choice for technology is always interesting, but we must not forget that it also involves the creation of industrial, science and technology policies. In short, it is a decision that must be made in each country, "he said.
For him, the Brazilian situation does not serve as a good basis for facing the revolution. "In Brazil, we have some progress in the agribusiness and services sectors, but we are facing deindustrialization, but not necessarily in the digital industry," said Fleury.
A study carried out by the National Confederation of Industry (CNI) indicated that currently only 1.6% of Brazilian industry is in the so-called industry 4.0 - when production is connected through integrated information technologies and intelligent processes, capable of subsidizing information managers for decision making.
In the same study, the so-called industry 3.0 corresponds to 20.5%. On the other hand, the industries 2.0 and 1.0 corresponded to 39.1% and 38.7%, respectively.
According to researchers, in Brazil there are still two main obstacles to the transition of work: productivity and educational quality.
"Brazil has a serious problem of low productivity and low educational quality. How can we think of robots, machines and artificial intelligence? "Said Naercio Menezes Filho, coordinator of Insper's Public Policy Center.
Learn and teach
Another point addressed in the 7th Brazil-Germany Dialogue on Science, Research and Innovation was the importance of learning new skills for a digitized world.
"Discussions about digital changes are closely linked to one another over what will happen to workers. Are they being prepared for these new times? And those who are already in the job market, how will they be prepared? Here we seek to organize ideas about education for this new era, "said Ana Maria Almeida, a professor at the School of Education of the State University of Campinas (Unicamp) and mediator of the session on education at the event.
Markus Feufel, a professor in the Department of Psychology and Ergonomics at the Technical University of Berlin, spoke about how human skills continue to have value in a digital world and how this can be beneficial, enhancing workers' skills.
According to the researcher, despite advances in artificial intelligence and other technologies, there are situations where human skills are necessary and they need to be trained in students.
"For some situations, computers are great, we should use them because they actually improve our skills. But in other situations, this does not occur. Human skills should be the main focus. Especially at university, we are not training our intuition, our decision-making. Our academic skills are not so useful in many contexts, "Feufel said.
Simon Schwartzman of the Institute of Work and Society Studies (IETS) in Rio de Janeiro stated that a first step would be a reform in the Brazilian high school, currently very focused on entering university. The problem is that very few come in and, even those who graduate, act out of their areas.
"It is necessary for students to actually learn skills, not just repeat teachers' knowledge," he said.
Inequalities
Participants of the event stressed that, however, to think of a more advanced education still needs to overcome very pressing inequalities in Germany, but mainly in Brazil. While the European country draws attention to some small groups such as the poorest people, people with disabilities, immigrants and who need to care for small children or sick people, in Brazil there are still differences based on income and race.
Monika Hackel, a professor at the Federal Institute for Vocational Education and Training in Germany, said her country's vocational education system had to develop ways to keep no one behind in German industrialization.
"We have laws to support some special groups, such as people caring for small children or sick or older people. We offer flexibility in the duration of vocational courses. There are also special modules for people with learning difficulties and the possibility to train again those who can no longer work in their former functions, "he said.
Márcia Lima, a professor at USP and a senior researcher at the Brazilian Center for Research and Planning (CEBREP), said that in order to advance the debate about learning new skills and technologies, it is necessary to bear in mind, at least in Brazil, extreme educational inequalities and how most of the advances in this field are recent.
"The paradox of education is that it can reduce inequalities by giving opportunities. However, the educational system reproduces inequalities rather than correcting them. It is therefore imperative to reflect on how these new skills and technologies will increase the social and racial gap, "he said.
More information on the 7th Brazil-Germany Dialogue on Science, Research and Innovation: www.fapesp.br/12046
Font: T&B Petroleum/Press Office Fapesp
Your E-mail:
Friend's Name:
Friend's E-mail:
Comment:
Send
Your Name: