Order T&B Petroleum
Only U$ 25.00
CLICK HERE TO ORDER
Check the latest edition
Apr | 2017 | N° 38

Login
Hello
Guest
! Welcome to our site.
Resumption
With 77.6 points, Industry confidence registered the greatest positive variation in the historical series in June, discloses FGV
06/29/2020 | 15h06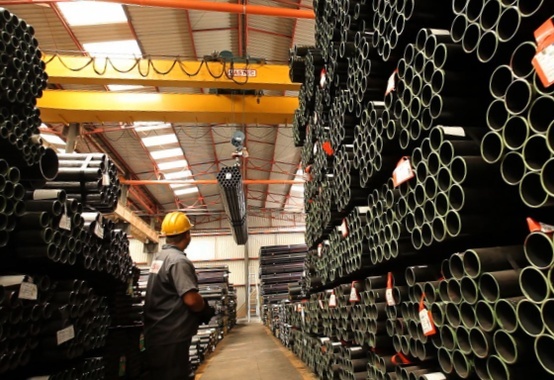 Divulgation
The Industry Confidence Index (ICI) of Fundação Getulio Vargas increased 16.2 points in June, reaching 77.6 points, the highest positive variation in the historical series. The increase of 19.4 points in the last two months, however, recovers only half of the 39.3 points lost between March and April.
In the month of June, all 19 industrial segments surveyed had increased confidence. This result is attributed to the strong improvement in the perception of entrepreneurs in relation to the present moment and, mainly, for the next three months. The Expectations Index rose 21.3 points to 76.2 points. The Current Situation Index increased 10.6 points to 79.2 points. The difference between ISA and IE, which reached 17.8 points in May, is now only 3.0 points.
The biggest contribution to growth this month came from a reduction in businessmen's pessimism about production in the next three months. The forecasted production indicator jumped from 46.9 points to 82.9 points, recovering 48.3 points since May, or 71% of what was lost between January and April. There was a sharp drop in the proportion of companies predicting a lower production level for the next three months (from 63.9% to 36.4%) and an increase in the percentage of companies expecting a higher level (from 13.5% to 30.7%) . In addition, the indicators of expected employment and business trend rose 17.8 points and 9.1 points, to 76.5 points and 70.5 points respectively.
Among the indicators that assess the situation at the moment, despite the stocks remaining stable (from 81.9 points to 81.4 points), the others advanced. Total demand increased 17.0 points, from 62.2 points to 79.2 points, and the current business situation grew 14.3 points, from 64.7 points to 79.0 points.
The Installed Capacity Utilization Level increased by 6.3, percentage points, from 60.3% to 66.6%. Despite the 9.3 p.p. increase accumulated in the last two months, NUCI is still 13.2 p.p. below the average from January 2001 to March 2020 (79.8%).
Font: T&B Petroleum/Press Office FGV
Your E-mail:
Friend's Name:
Friend's E-mail:
Comment:
Send
Your Name: